Benefits Of Getting IT Support From Outsourcing Companies
By outsourcing labour to an IT company or freelance IT experts, companies can enjoy the following benefits:
It limits IT costs
By outsourcing, you only have to pay for the solutions you need, when you need them. This can help you plan and maximise your company's budget more effectively.
Saves time, effort, and money
Hiring, training, and maintaining IT staff can be very time-consuming, difficult, and expensive. By choosing to outsource, you can work with people who are already skilled in their field, and at a lower cost.
They quickly implement new technology
Experienced IT companies will already have access to the latest technology and resources needed for their work, and they will be more than happy to share these with you if you hire them.
It helps you focus on your core business
Because IT-related operations and decisions are entrusted to the outsourced company, the only thing your company has to do is focus on your core business goals, maximising productivity.
How To Hire The Best IT Support For Your Business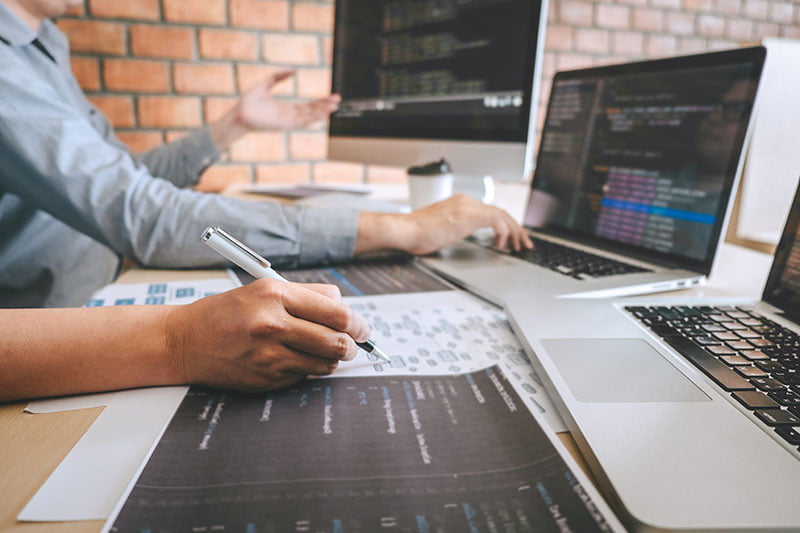 There are various approaches to hiring affordable IT support. Here are the two most common ones:
Product-specific and one-off IT support
If you operate a small business with limited staff, it may be advantageous to hire product-specific or one-off IT services rather than a full-service IT outsourcing company. "Software as a service" or SaaS products are affordable for small businesses, and these often already come with a subscription plan that includes professional-grade technical support. The same is true for leased hardware. If your business rarely needs technical advice and assistance, these types of IT support will suffice. They are also more affordable than working with a full-service company, which is good for businesses with smaller budgets.
Full-service remote IT support or IT project management
For large-scale businesses that employ a wide range of software and equipment, hiring full-service IT support is the best choice. Having full-service IT support gives you a one-stop solution for all the technical problems your business faces. Aside from day-to-day maintenance and support, these companies can handle large-scale IT project management as well.
Things To Consider When You Outsource IT Support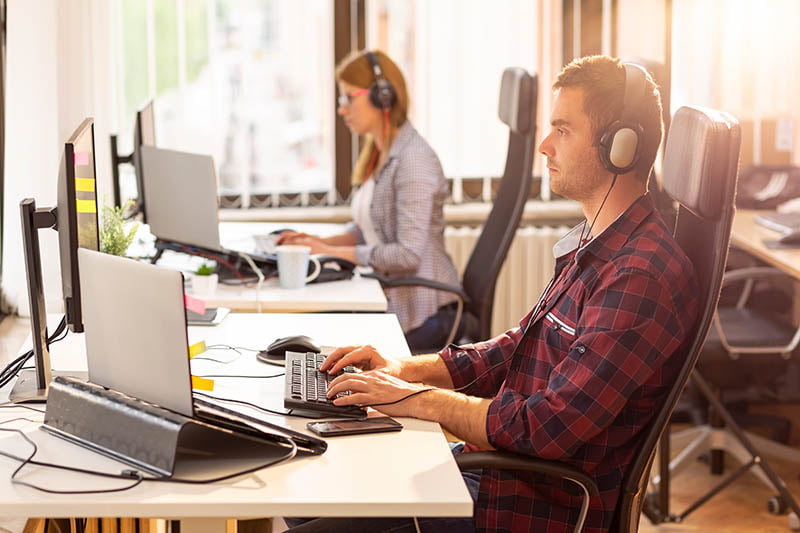 Outsourcing work to a third-party IT agency has its pros and cons. Depending on the kind of support you need and how often you need it, outsourcing can be advantageous to your business.
Before hiring outsourced IT support in the UK, you need to consider these factors first:
1: Quality
You should first identify the quality of the company that you will outsource from. If you think that your current IT support team isn't functioning as well as it should, it makes sense to ensure you'll be working with a company that can do a better job.
2: Communication
When hiring outsourced desktop support, work with a company that can communicate effectively with you, using as little technical jargon as possible.
3: Staff morale
Before you outsource part of your IT support, make sure that your in-house staff knows the reasons behind the move. They may worry that they could be replaced sooner or later. The more they understand the motivation behind the change, the better it will be for their morale. If you're looking for the best London outsourced IT support, get in touch with us today!